office@hostel-beogradjanka.com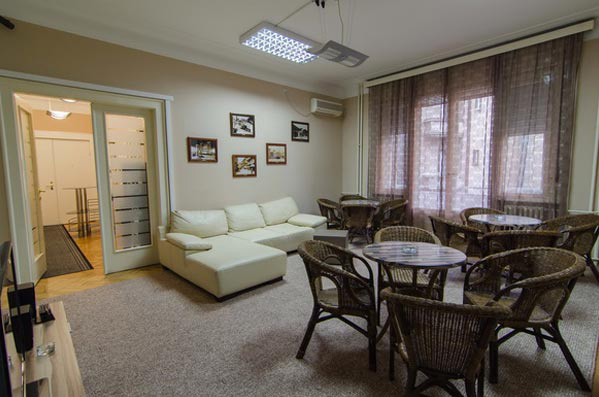 Beogradjanka is a brand new hostel in Belgrade, opened in late December 2013, already providing our dear guests with comfort of staying in the city center, while being tucked in and away from the city rumble.
Hostel is located in the very center of Belgrade, just around the corner from the famous Beogradjanka sky-scraper and just few blocks away from Slavija Square.
It would take you only a few minutes of walk to the pedestrian street Knez Mihajlova and further to the must-see Belgrade Fortress and beautiful Kalemegdan Park.
The hostel is also very near and well connected with the city's central train station and bus terminal, as well as shuttle bus station to the Belgrade Airport.
Belgrade is a vibrant and exciting city and hostel's surrounding area is packed with large number of good restaurants, cafés, night clubs, and theatres.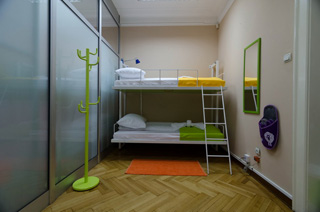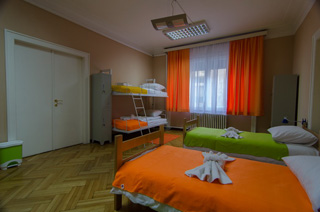 Beogradjanka hostel has a total of 18 beds in four accommodation units.
All rooms are air-conditioned and with access to Internet over the free Wi-Fi.
Our guests are welcomed to freely use fully equipped kitchen, as well as wending machine for ever hot drinks.
You can relax and chill out in the lounge, which is especially designed to the comfort of our guests and equipped with cozy chairs and sofas and cable TV.

The lounge, as well as individual rooms, has a spacious terrace where you can relax and enjoy a cup of coffee or tea, etc.

The entire building has a video surveillance for our guest's additional comfort and safety.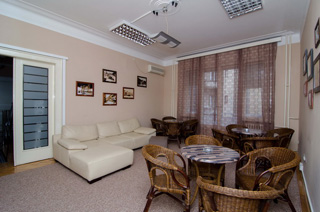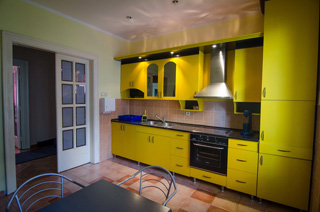 Hostel Beogradjanka offers 18 beds in four air-conditioned, comfortable and neatly decorated rooms.
Each room has lockers for the safety of your belongings while valuables can be deposited into the safe at the reception desk.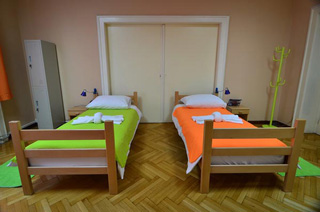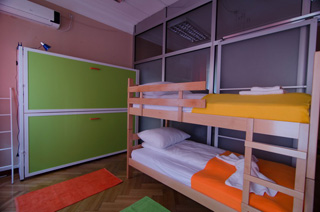 Each room has a Wi-Fi connection, hair dryer and ironing tools.
Our guests are free to use two fully equipped bathrooms.
Towels, bedclothes, slippers and sets for bathing and hygiene are available for free.
We offer two six-bed rooms, one four-bed and one twin-bed room which can be easily converted into apartment with a separate bathroom.
Large lounge with terrace and cable TV make your stay more enjoyable.
Comfortable, decorated in orange and green tones, this room will give you the necessary peace and comfort.
This room can be easily converted into an apartment with the possibility of a separate bathroom.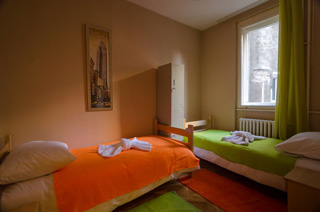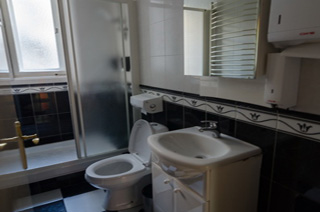 This room will amaze you with its spaciousness and vibrant colors.
It has four beds and can be used as a twin, triple room and four-bed room.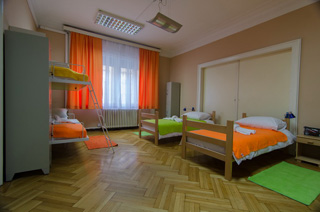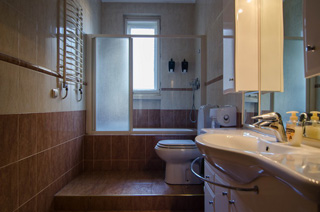 Beogradjanka hostel has two six-bed rooms which will provide you with maximum comfort. One of them also has a terrace.
These rooms can be used as twin, triple, four, five or six-bed room.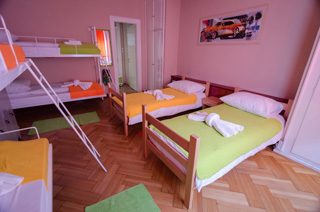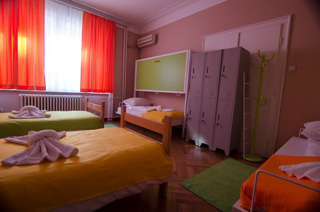 Salon is a place where you can relax, hang out with friends, read magazines or enjoy your favorite TV shows and movies.
Salon also has an access to the huge terrace.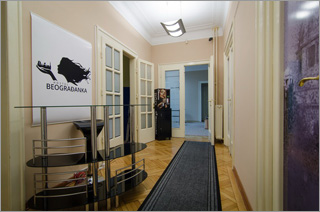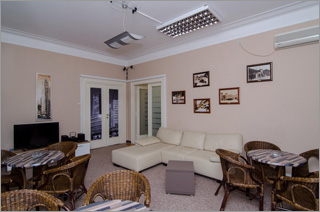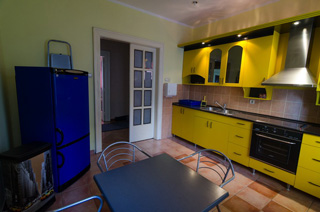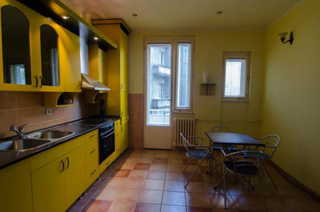 Our professional and friendly staff invites you to take advantage the attractive location, new and functional premises and favorable price and choose Beogradjanka hostel for your oasis in Belgrade.