CAMBRIDGE ACADEMIC PROGRAMS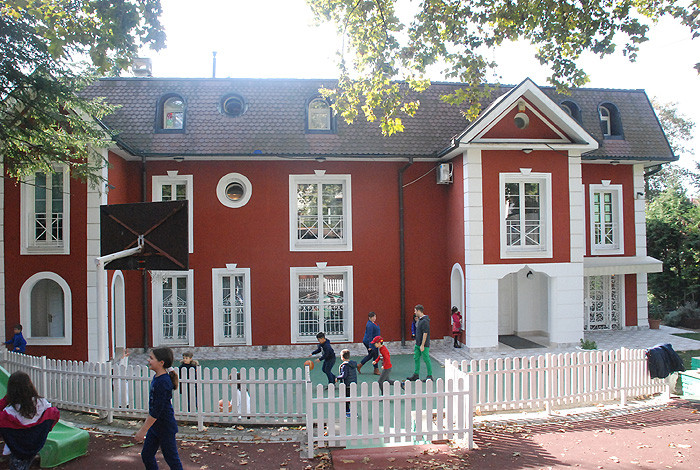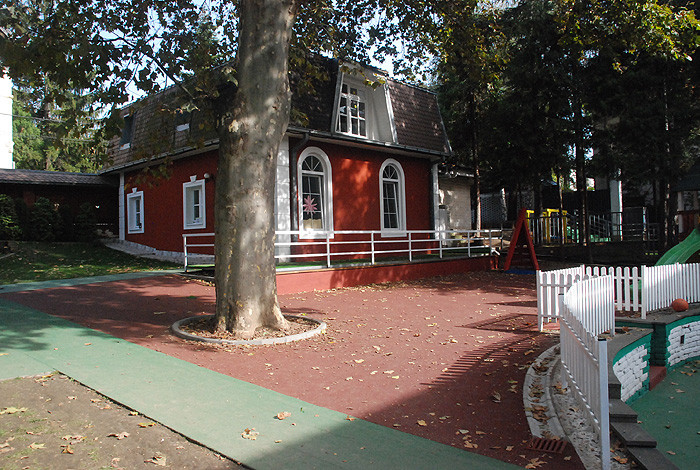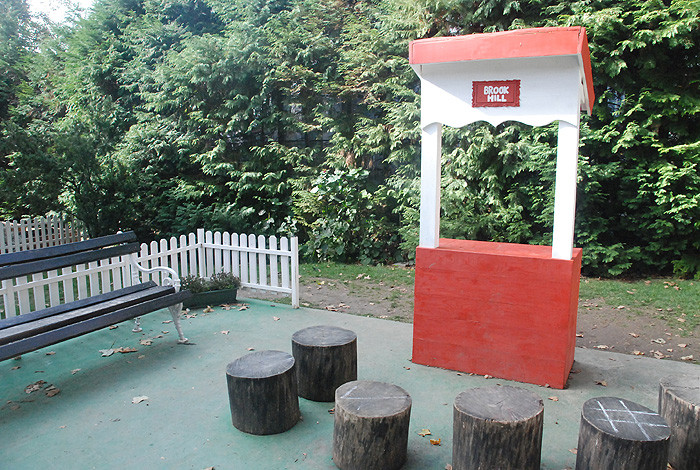 Brook Hill International School provides an educational program based on the National Curriculum of England and Wales
in conjunction with the Cambridge International Education and Examination Framework. Lessons are taught in small
classes, guaranteeing more one-to-one time for students with their teachers.

ACADEMIC PROGRAMS:
- EARLY YEARS DEPARTMENT
- PRIMARY SCHOOL DEPARTMENT
- SECONDARY SCHOOL
SCHOOL VALUES AND SOCIAL ASPECT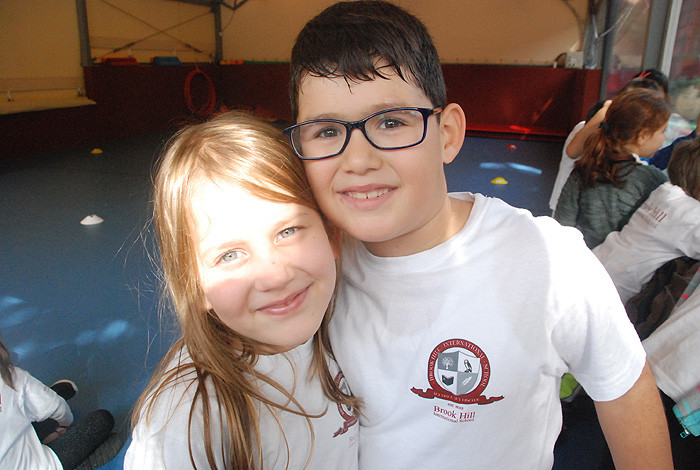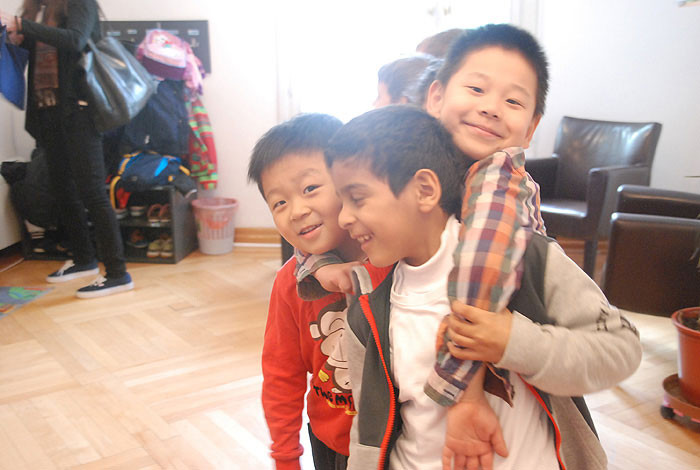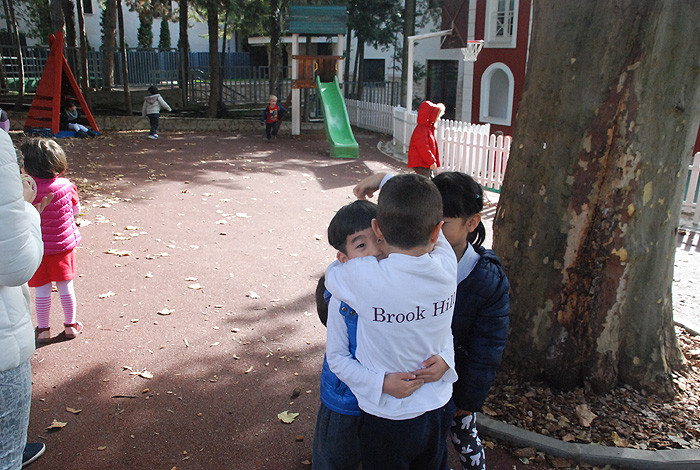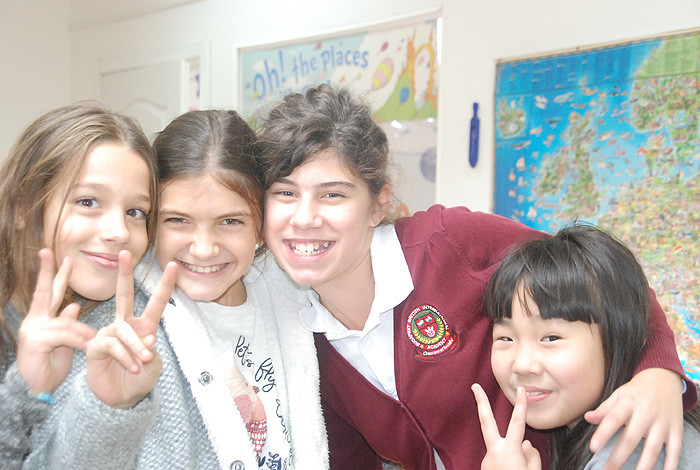 Happy, stimulating and secure environment
- The location of Brook Hill aids us in our goal of providing a happy, stimulating, caring and secure environment where
each student is made to feel equally important and is encouraged to achieve their full potential. With cosy, well-
equipped and stimulating classrooms, a garden plot which includes an area for growing organic vegetables, a vast
area of woodland just beyond the school site, a wide range of extracurricular activities, Brook Hill has all that a child
needs.

We encourage tolerance, academic progress, family and moral values
- Introducing your child to the responsibilities of being an adult is one of the biggest challenges of parenthood and
setting the right values as a base for further development is crucial. At Brook Hill International School we encourage
tolerance, respect, family and moral values, healthy competition, academic progress and healthy living.We believe that
the school's main role, aside from providing knowledge, is to feed a child's imagination, promote curiosity and provide
guidance in the further development of each child.

International Environment
- As an international school, we encourage all students to be proud of their own culture and to get to know, respect and
enjoy the languages, religions and cultures of others.

Clubs - Different experiences lead to discovering talents
- We understand the importance of experiencing different activities so that students can discover their preferences and
talents. Through the various clubs at Brook Hill International School, our students can SPEAK their inventive minds,
MOVE their way to health and good fun,use logic and imagination and CREATE entertainment.
NATIVE ENGLISH STAFF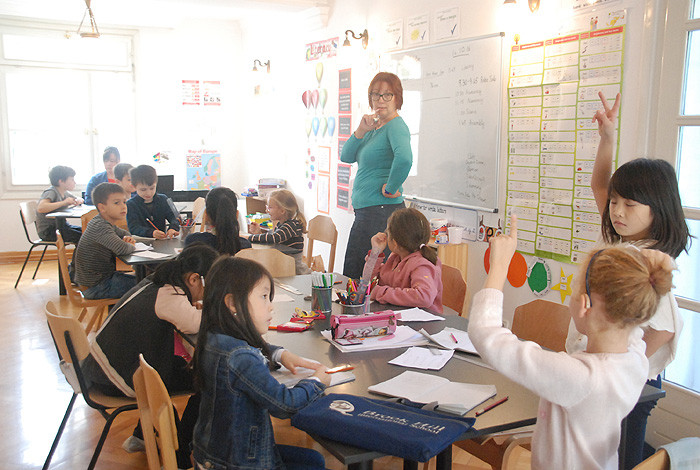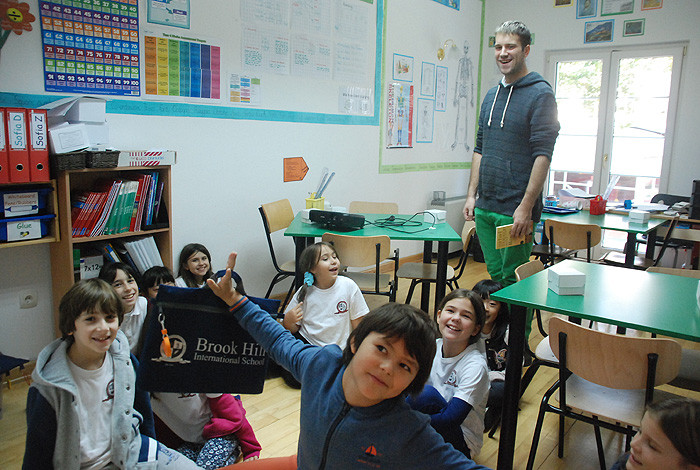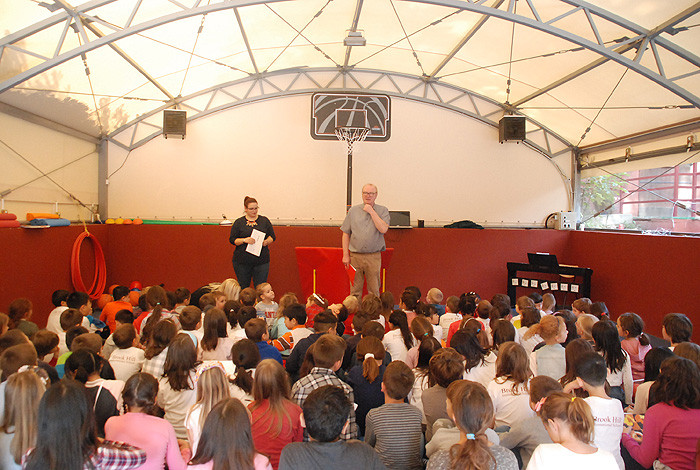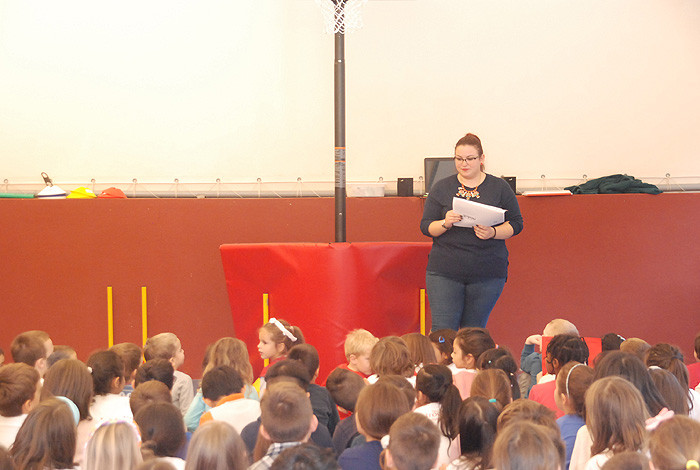 Dedicated teachers
- Our highly qualified teachers come from all over the world, but what they all have in common is a special dedication to
bringing the best theoretical and practical knowledge to all of our students.
Their aim is to have your child become a confident and knowledgeable young person, proud of his or her education and
accomplishments.
HEALTH
Nutrition - Healthy eating!
- A very important aspect of education today is teaching children how to eat and live healthily.
- Our close friend and world-famous chef Nenad Veljkovic turns healthy ingredients into tasty meals that will help your
children grow, develop and learn faster.
- Our school menu is supervised and approved by an external nutritionist, who ensures that everything served is always
fresh and well prepared.
SPORTS - POOL AND GYM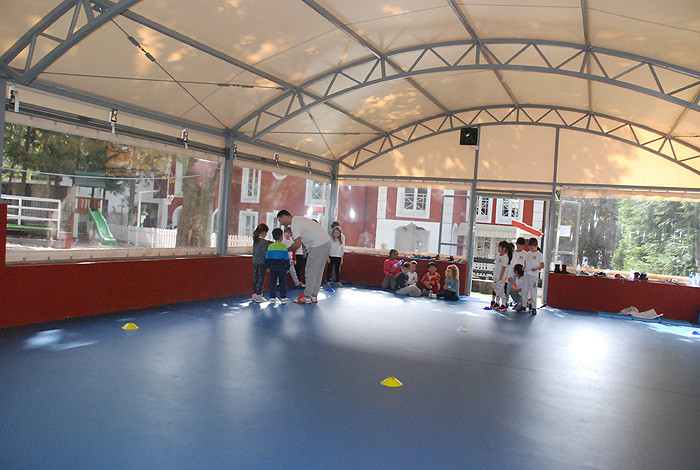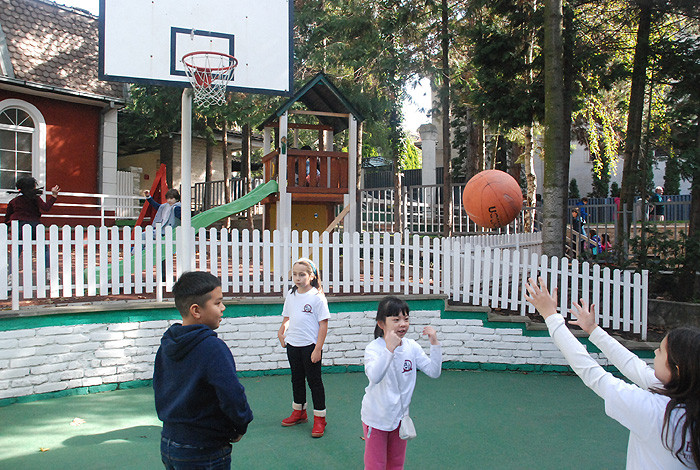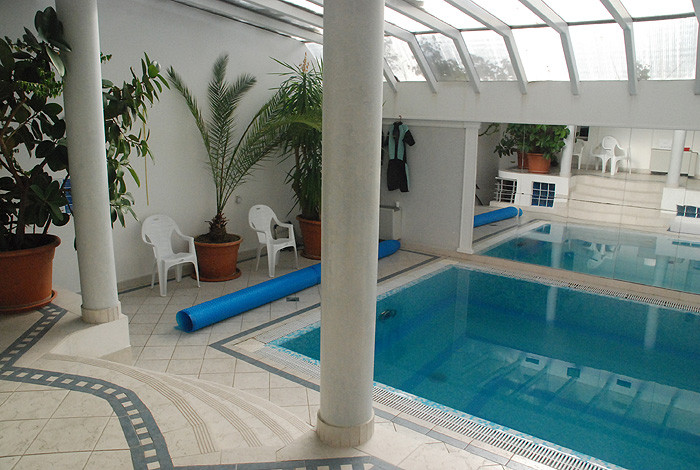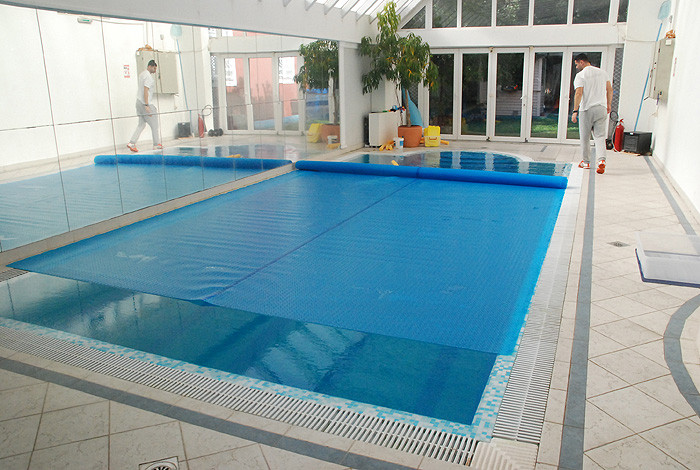 Indoor swimming pool and outdoor gym!

- Swimming in our POOL WITH ACTIVE OXYGEN and no chlorine is a special pleasure and healthy exercise through
which, along with a specialist teacher, children overcome the challenge of learning how to swim and practice various
underwater exercises.
- Sport plays an important role in school life at Brook Hil and we also have an all-weather gym, which can be used for
many types of sporting activities.
SCHOLARSHIP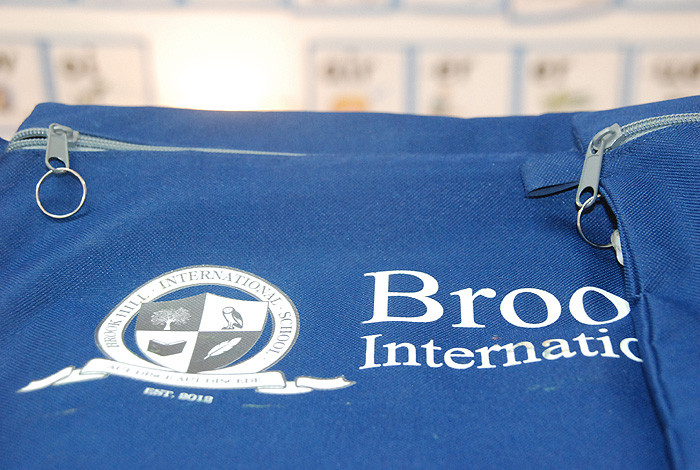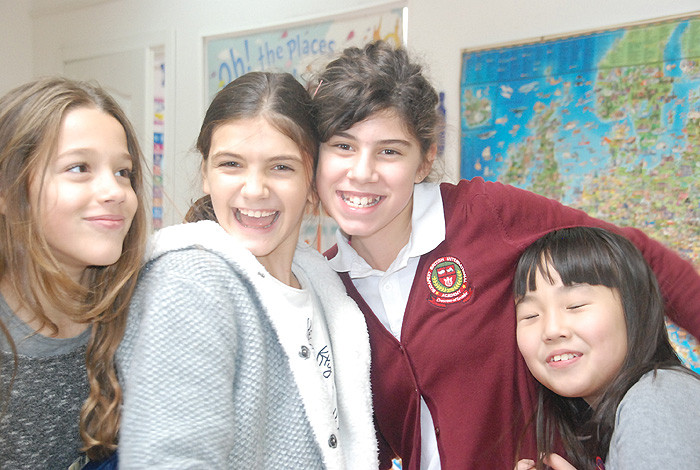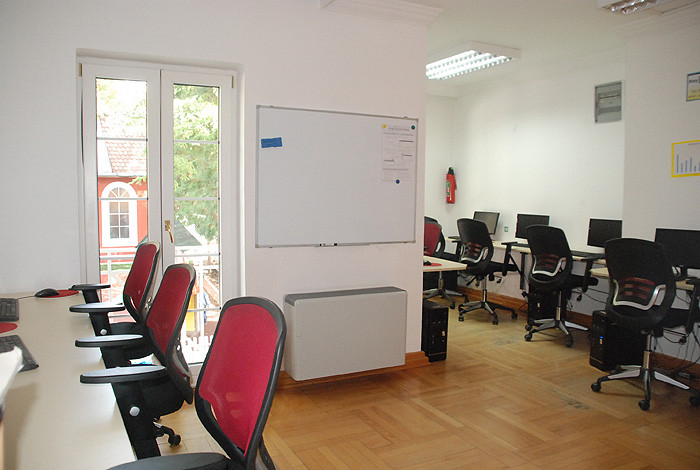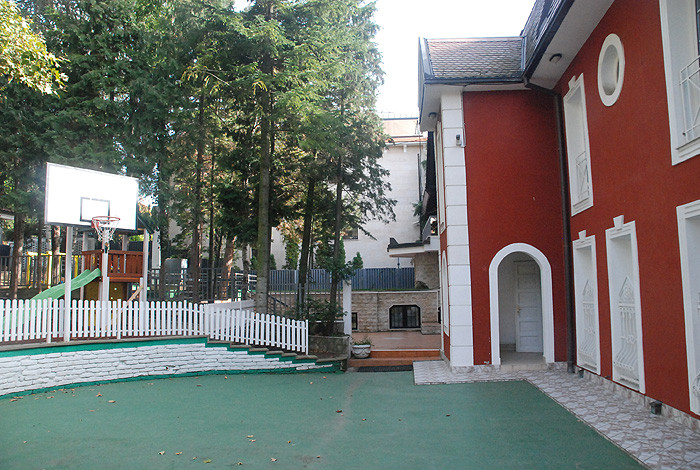 - Brook Hill International School is very pleased to announce that this year's full scholarship is awarded to Ana Dosenovic.
- We had many excellent candidates and it was a very difficult decision to be made.
- We also decided to award another few brilliant students with partial scholarships. We are sure they all will be asset to
our school.
- We wish them a warm welcome to Brook Hill!

The criteria for consideration of applications and selection of the best candidates are:
- Successful completion of previously grades (starting from 5th grade)
- Prizewinning awards at national and international competitions
- Score on a standardized English language test which candidates take at Brook Hill International School
- The outcome of the interview (in English), which will be held by the school board.
EARLY YEARS DEPARTMENT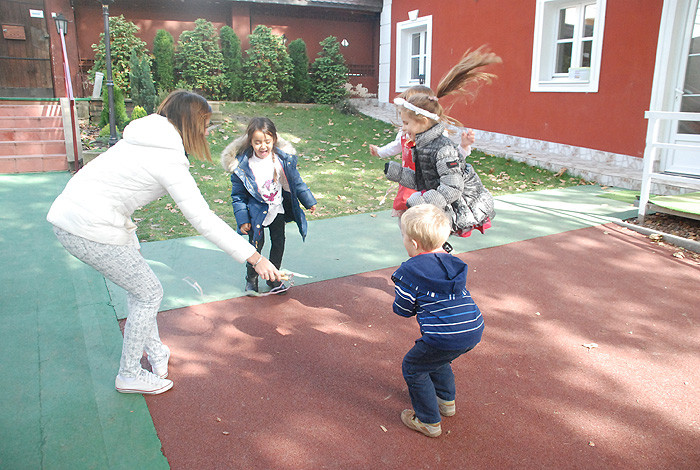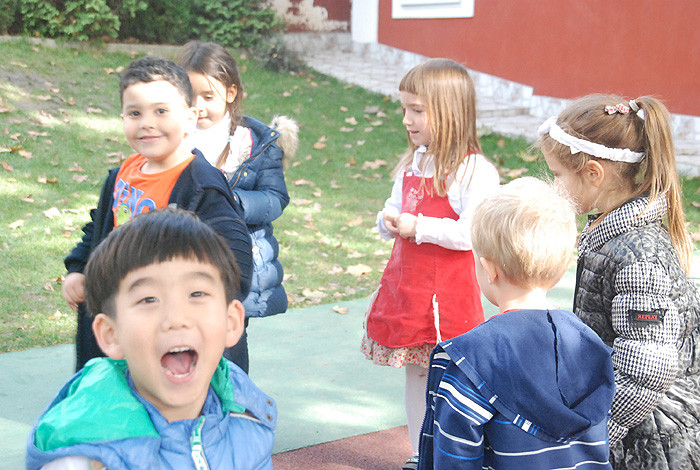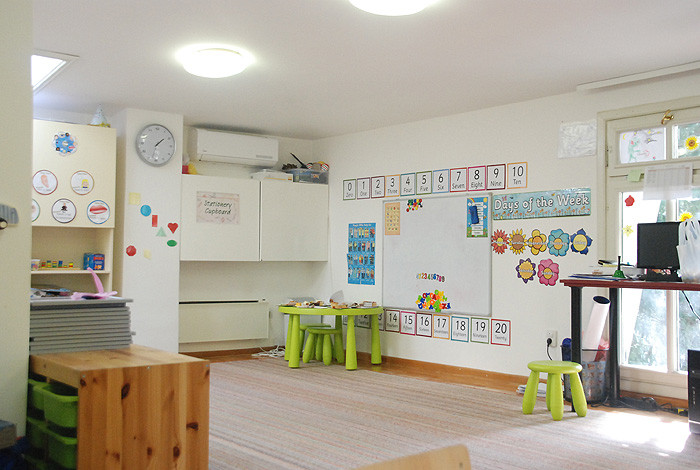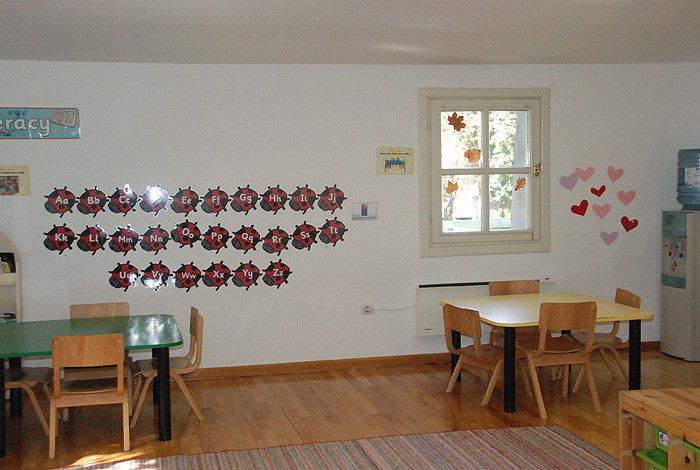 International preschool
The Early Years Department is comprised of two groups:
Preschool (3-4 years old) and Reception (4-5 years old).

- At the beginning of a child's journey through the world of education it is important for them to develop in a secure and
motivating setting which engages their attention and develops a thirst for knowledge.
- We want our pupils to be enthused by their learning and be engaged with it.
- We recognize that children need to be able to think for themselves and share their learning and ideas.

- By following the guidelines in the National Curriculum for England and Wales we are able to set individual targets for
each child and keep track of their development through various observations and assessments.
- As well as being sent home for parents to review twice a year, records of assessment are passed on to the child's next
teacher to ensure consistent progress is made when changing year groups.
PRIMARY SCHOOL DEPARTMENT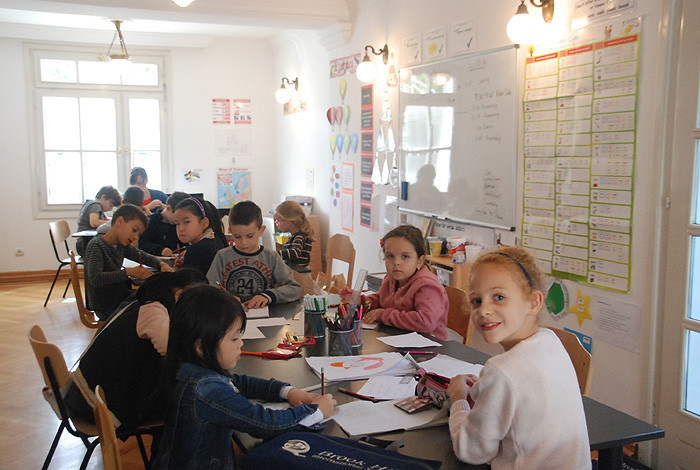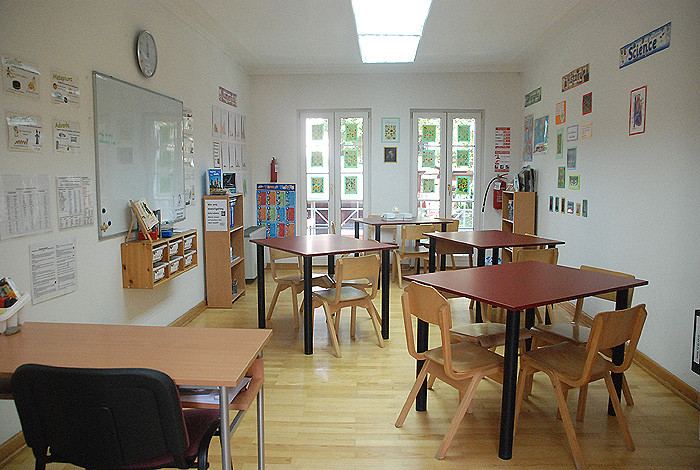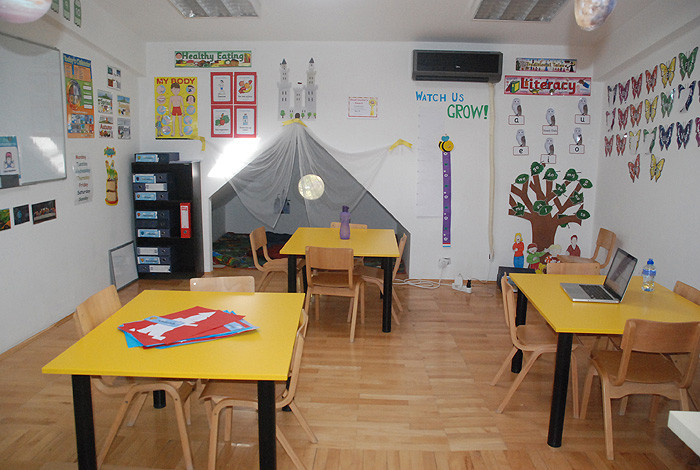 The learning journey continues
Continuing on their path of becoming fully prepared for life, we joyfully welcome our pupils to Brook Hill's Primary
Department.

- All of our dedicated staff work together to plan lessons and activities in order to incorporate a combination of real-life
scenarios, play experiences, problem solving opportunities and book work.
- Understanding the importance of recognising talent in music or sport at this early age, we provide all children with
specialist teachers for music, sport and swimming who work with children to build these talents.

- We carefully follow our pupils' progress with regular formative and summative assessments throughout the year.
- Their progress in Writing, Reading and Numeracy is also monitored and recorded at the end of each term using
guidance from the National Curriculum for England and Wales.
- All assessments and results are passed onto the next teacher at the end of the year, painting a precise picture of
pupils' progress and development.

- We understand the importance of fitting into Serbian society and therefore children have two Serbian lessons each
week which are delivered by native Serbian language teachers.
- These lessons are split into age groups as well as Serbian native and non-native speakers to help meet the needs of
all children.
SECONDARY SCHOOL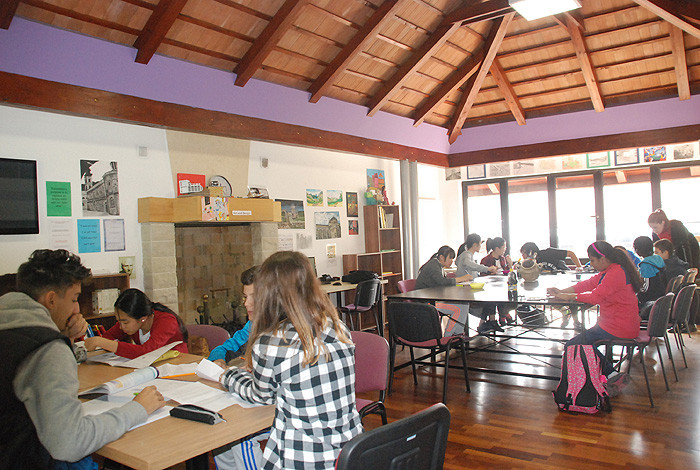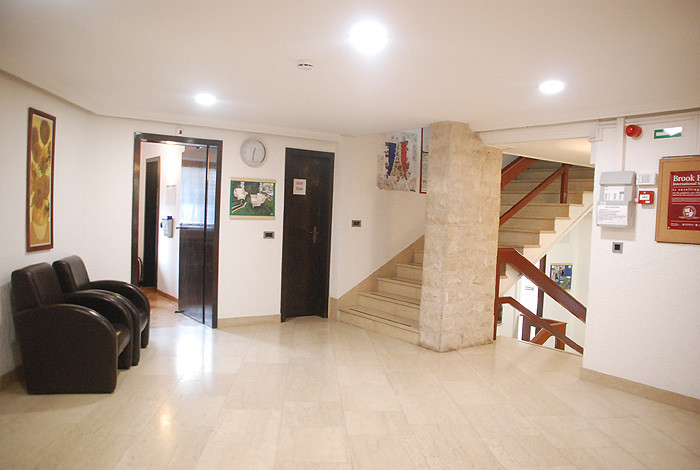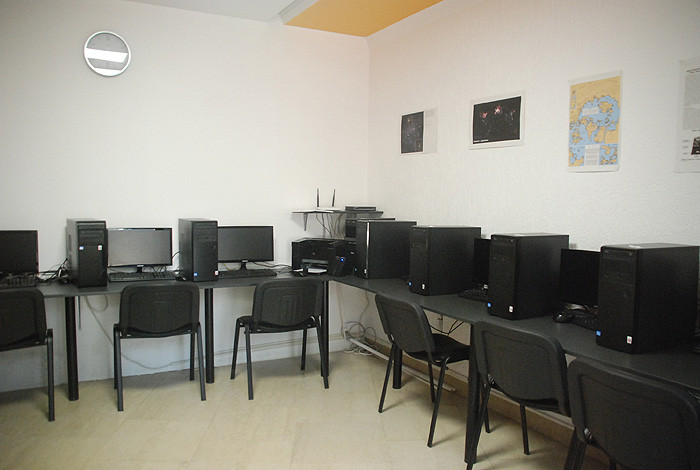 - Throughout Secondary School, all of our students are provided with an education that prepares them to enter a
schooling system anywhere in the world.

- We pay close attention to their needs and aspirations, nurturing and channelling their potential.
- Along with the parents, we support and encourage them when they are preparing to make very important life
decisions, such as choosing a university for further education.
- The Secondary School at Brook Hill is divided into three main groups: Key Stage 3, 4 and 5.

- Checkpoints exams are taken by students between the ages of 11 and 14 years old.
- Pupils are placed into Year 7, 8and 9. At the end of Year 9 they have external Cambridge exams from three core
subjects: English, Mathematics, and Science.
- This is known as Cambridge Checkpoint and pupils receive certificates with their grades.
- Students at this level also study History, Geography, a Modern Language (French, German, Italian or Spanish),
Chinese, Computers, Arts and Sports.

IGCSE
- Key Stage 4. or the IGCSE (International General Certificate of Secondary Education) period, is for pupils between
the ages of 15 and 16 years old (Year 10 and Year 11) It is a two year course and students take an external Cambridge
exams at the end of Year 11.
- Pupils can choose to study the following subjects (there is also the option of Brook Hill providing some additional
subjects if upon pupil or parent request): English, Mathematics, Combined Sciences (or Biology / Physics / Chemistry),
History, Geography, Modern Languages, (one or two from French, German, Chinese (Mandarin), Italian or Spanish),
Art & Design, Design & Technology, Business Studies, Economics and Sport.

AS and A level
- Key Stage 5 is also known as AS (Advanced subsidiary) and A (Advanced) level.
- Students between the ages of 17 and 18 years old are placed in Year 12 and Year 13, and take exams at the end of
both years.
- These exams are crucial for university applications.
- Students can choose from the following subjects (there is also the option of Brook Hill providing some additional
subjects upon students or parent request): English Literature, Mathematics, Biology, Physics, Chemistry, History,
Geography, Applied ICT, Psychology, Modern Languages, (French, German, Mandarin (Chinese), Italian or Spanish),
Art & Design, Design & Technology, Business Studies, Economics and Media Studies.
DEAR PARENTS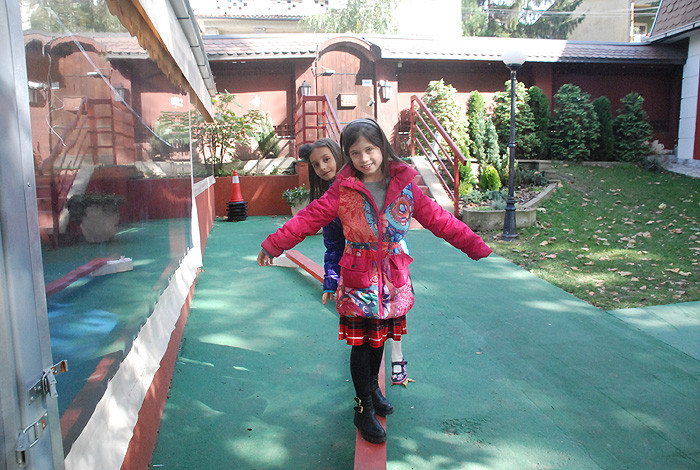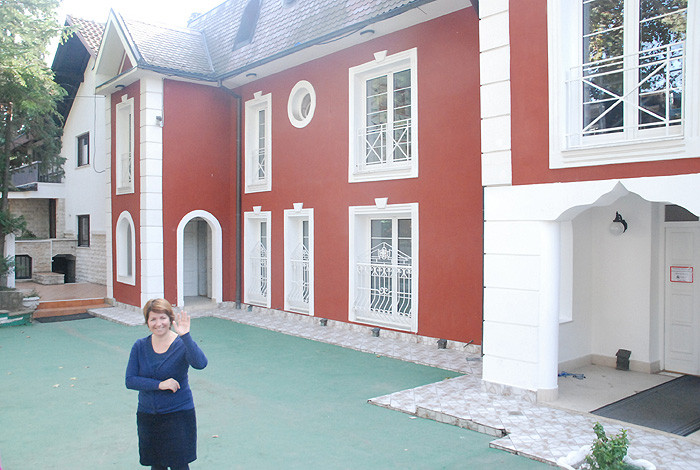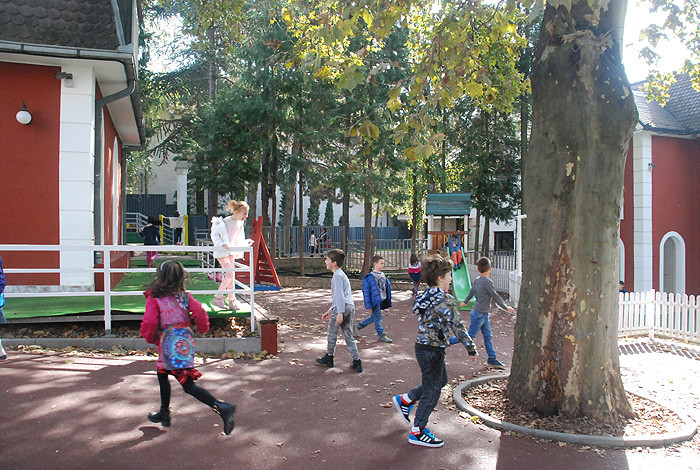 - One of life's most important questions for each of us is certainly providing the best possible education for our children.
- An important role in the process of growing up has the support that we provide at the beginning of their education in
order to become educated, healthy, successful people whose knowledge will be recognized and respected throughout the
world.
- Aware of these facts, a group of teachers, with great life experience and teaching experience in 2012 founded the
"Brook Hill International School", in Belgrade, with the idea to provide children the opportunity to acquire the best quality
of education that would make them, prepared for the many challenges in life.
Augusta Cesarca 2 - Beograd - Dedinje, Senjak
011 3691310;
Poruku prima: Brook Hill International School