ana@internationalpreschoolbelgrade.com
PRIVATNI INTERNACIONALNI VRTIĆ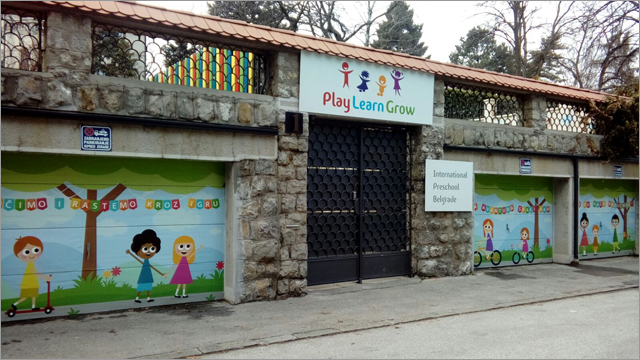 Welcome to Play Learn Grown, International Preschool Belgrade, the place where your children can grow, learn and play in an environment that is both safe and structured.
Our school's mission is to offer your child the most comprehensive learning experience possible in a safe and warm learning environment.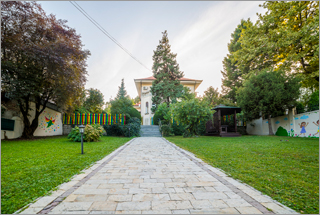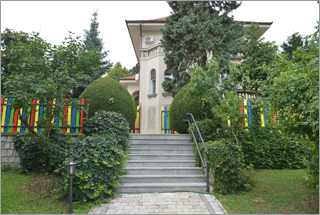 Children learn best when they have positive and caring relationships with adults and other children; when they receive carefully planned, intentional guidance and assistance; and when they can safely encounter and explore many interesting things in their environment.

At Play Learn Grow, we ensure all of the above, providing your child with a safe, sound and warm learning environment.

Children enter preschool with different strengths. One child might love picture books and already know lots of letters but have trouble with social interaction. A classmate may find it easy to initiate play and share toys yet have almost no experience with books and reading.

We at Play Learn Grow, follow your child's individual needs and interests in order to comprehensively foster his or her development.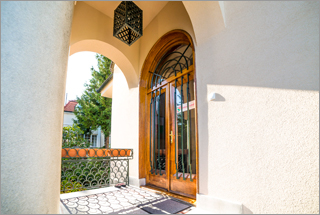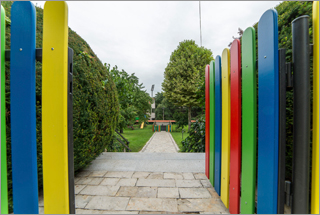 Good preschool teachers maintain appropriate expectations, providing each child with the right mix of challenge, support, sensitivity, and stimulation.

With their knowledge, skill, and training, teachers—in collaboration with families—can ensure that programs promote and enhance every child's learning.

Our staff at Play Learn Grow is supremely confident that due to our teaching method combined with our teaching staff's extensive work experience, your child will not only grow into knowledgeable children but also into warm and caring, respectful adults.
The environment is organized into learning centers that support children's growth and learning in all subject areas such as literacy, math, science, art and music.
The preschool is equipped with educational materials from the United States. Outdoor playground is available on the premises.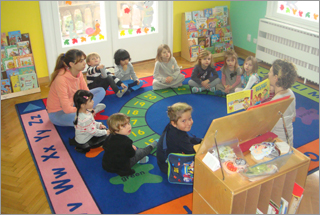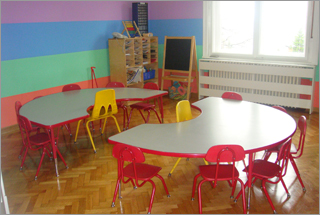 Circle Time activities (most important part of the day in terms of structural academic and thematic aspects of learning/development) takes place after breakfast, followed by arts and crafts.
Additional teacher-directed activities that promote the development of fine-motor skills, creativity, and academic learning, take place throughout the day.
Literacy learning and development is highly encouraged as it is an integral part of our daily activities.
Children learn how to read and write naturally and effortlessly through our carefully planned literature-based curriculum.
In addition, children have ample opportunities for self-guided play during which teachers build on children's interests in order to facilitate meaningful and contextual learning.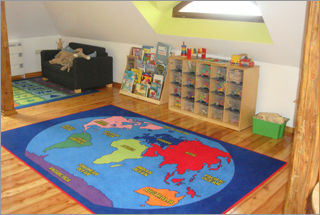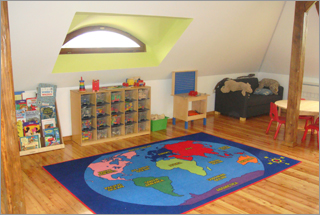 During outdoor play in our garden, our sports teacher sets up various fun obstacle courses in order to foster children's physical gross motor development.
Additional music lessons with our music teacher take place in the afternoon and on rainy days, when children explore musical instruments and participate in rhythm based musical activities.
DEVELOPMENTALLY APPROPRIATE PRACTICE (DAP)
(Inspired by the National Association for the Education of Young Children – NAEYC)
Knowing about child development and learning.
Knowing what is typical at each age and stage of early development is crucial. This knowledge, based on research, helps us decide which experiences are best for children's learning and development.
Knowing what is individually appropriate.
What we learn about specific children helps us teach and care for each child as an individual.
By continually observing children's play and interaction with the physical environment and others, we learn about each child's interests, abilities, and developmental progress.
Knowing what is culturally important.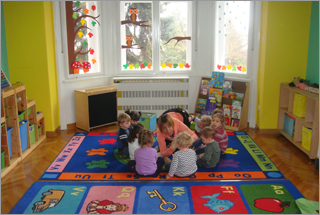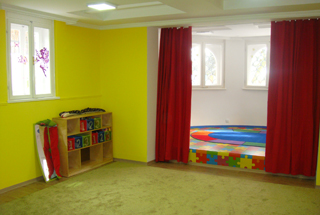 INTERNATIONAL PRESCHOOL CURRICULUM (IPC)
Play Learn Grow is an IPC authorized school.
As a professional association that directly serves schools, learners, parents and governments, the IPC offers a unique set of products and services that promote active learning and effective practices in teaching.
Headquartered in the United States, the IPC's objective and research based curriculum meets the standards set by state departments and accreditation organizations.
The IPC is internationally recognized and works closely with governments to amend curricula materials if required to ensure local compliance.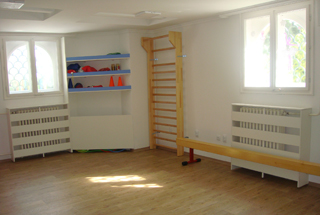 We are open all year and we enroll children at all times.
Registration is simple and it involves filling out a few forms upon starting preschool.
The adaptation process takes some time and it depends on the child. We guide each parent through this process individually.
Give us a call or send us an email to schedule a visit and meet us in person.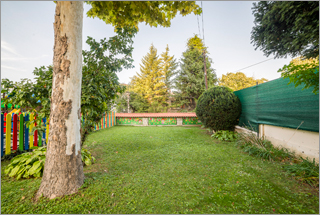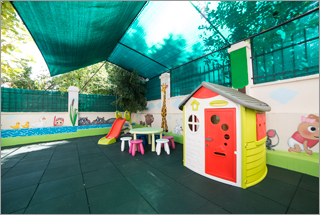 Lunch is catered by a vegetarian catering company, and the menu is based on recommendations of a certified nutritionist. We don't use any refined products or white flour.
Each lunch is well balanced and consist of soup, veggies, various protein rich 'burgers' and whole grain pastries.
Breakfast consists of various grains, such as millet, oats, buckwheat and corn, served with milk or yogurt.
Seasonal fruit is served for snack.
Very often we have organic fruit and vegetables from our village preschool sometimes grown by the children themselves.
Children at Play Learn Grow have the opportunity to visit our Village Preschool located between Avala and Kosmaj, the two mountains near Belgrade.
Frequent daily field trips give children a chance to observe and experience seasonal changes in nature, participate in hands-on activities related to gardening, farming and living outside of the city.
We also offer weekend trips and seasonal retreats to our Village Preschool where children can breathe fresh air and interact with nature.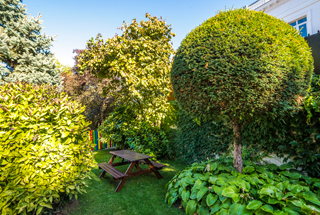 Play Learn Grow, International Preschool Belgrade views the brain in a holistic manner, seeing every activity as more than just an intellectual exercise, focusing deeply on experience.
With the help of brain exercises, breathing techniques and fun developmental activities, we encourage children to improve their balance, coordination, motor control, attention and focus.
Developing and using our brain's full potential is the central collective goal in all activities at our preschool.
Through our daily Brain Respiration (BR) classes, which combine breathing techniques, physical exercies, imagination, and positive information for the brain, we are developing healthy bodies, happy hearts and power brains!